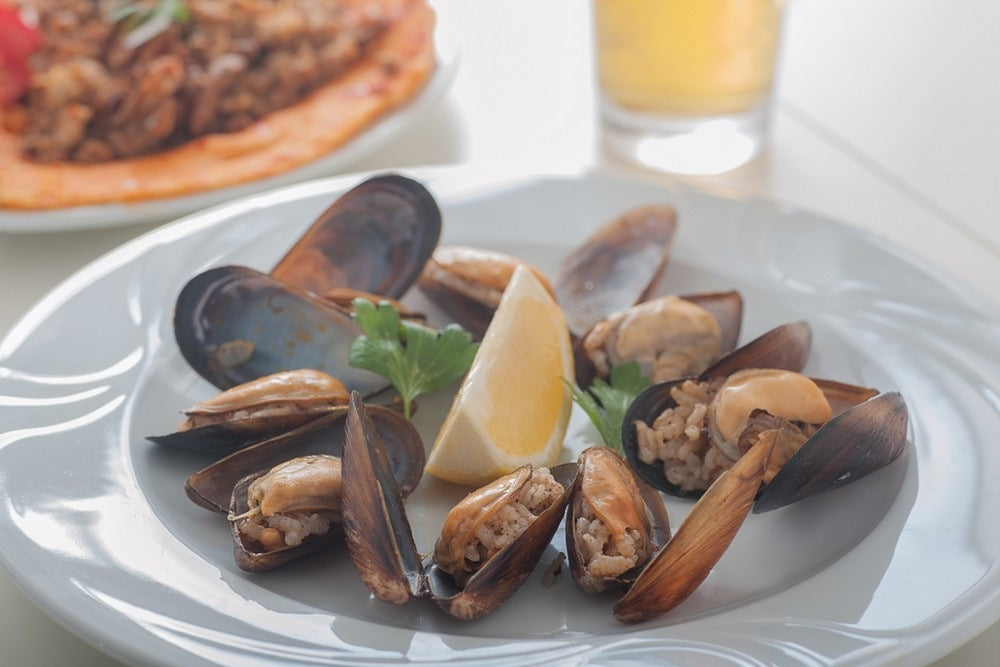 What is stuffed mussels?
buy stuffed mussels london

,

buy stuffed mussels uk

,

midye

,

midye dolma

,

midye dolma london

,

midye dolma londra

,

midye dolma nedir

,

midyeci uk

,

stuffed mussels london

,

turkish stuffed mussels

,

turkish stuffed mussels with rice

,

what is stuffed mussels

Jun 21, 2019
This type of seafood is popular among food enthusiasts. Stuffed mussels recipes are all over but some stands out because of the distinct taste and aroma when it is served. You can pair it up with white wine that will even make the taste fuller so that you can enjoy the flavor and taste of these stuffed mussels.
Stuffed mussels can be cooked in a lot of ways. It can be baked or fried depending on your taste. Most people just steam it for the original flavor. But having stuffed mussels brings it to another light in the culinary industry. It is tastier and even looks yummy even without tasting it yet.  Steaming is the first step into cooking the stuffed mussels. This will naturally open up the shell and have it ready for stuffing. The herbs and spices will be used to have more flavor. Fresh ingredients like bread crumbs, parmesan cheese, and other secret spices are put together to make the stuffing.  
Once the stuffing has been completed, it will be baked to melt the cheese into perfection. For some recipes, it can also be deep-fried to have a richer flavor. These are the most popular ways to cook stuffed mussels all over the world.  Make sure to choose a place where to order them though. If the shellfish itself is not fresh from the sea, it will be bad news for you. No matter what ingredients you put in it, the recipe will not be successful as it was supposed to be. So make sure of its freshness if you are planning to cook it yourself. Better yet, go to a restaurant as they have the quality control to ensure that the food is 100% fresh!  Others stuffed mussels with rice that can bring another way to consume this shellfish. It's like having a rice-meal in one shell at a time. It makes eating mussels more exciting as more and more recipes are being incorporated with it.  Some restaurants also make sure that they have the perfect drink to compliment stuffed mussels. It will make customers come back for more as it will definitely bring out the flavor, leaving you full and satisfied at the same time.  This recipe is also popular for wine or beer drinkers since it is a good finger food instead of the usual chicken wings. The flavors will burst into your mouth especially if it is cooked by one of the popular restaurants like Midyeci UK. We carefully select and made sure that all ingredients are fresh and cooked into perfection. If you are a seafood lover, you will definitely love this recipe from Istanbul, Turkey that we brought here in the UK!       
So what are you waiting for? Try the stuffed mussels now to change your taste from the traditional steamed recipe to a whole new level of cooking mussels. It will make you want more seafood like ever before. Since it is also a healthier option than eating red meat, this will not leave you guilty of treating yourself into something good tasting food.
Previous Page
Previous Page