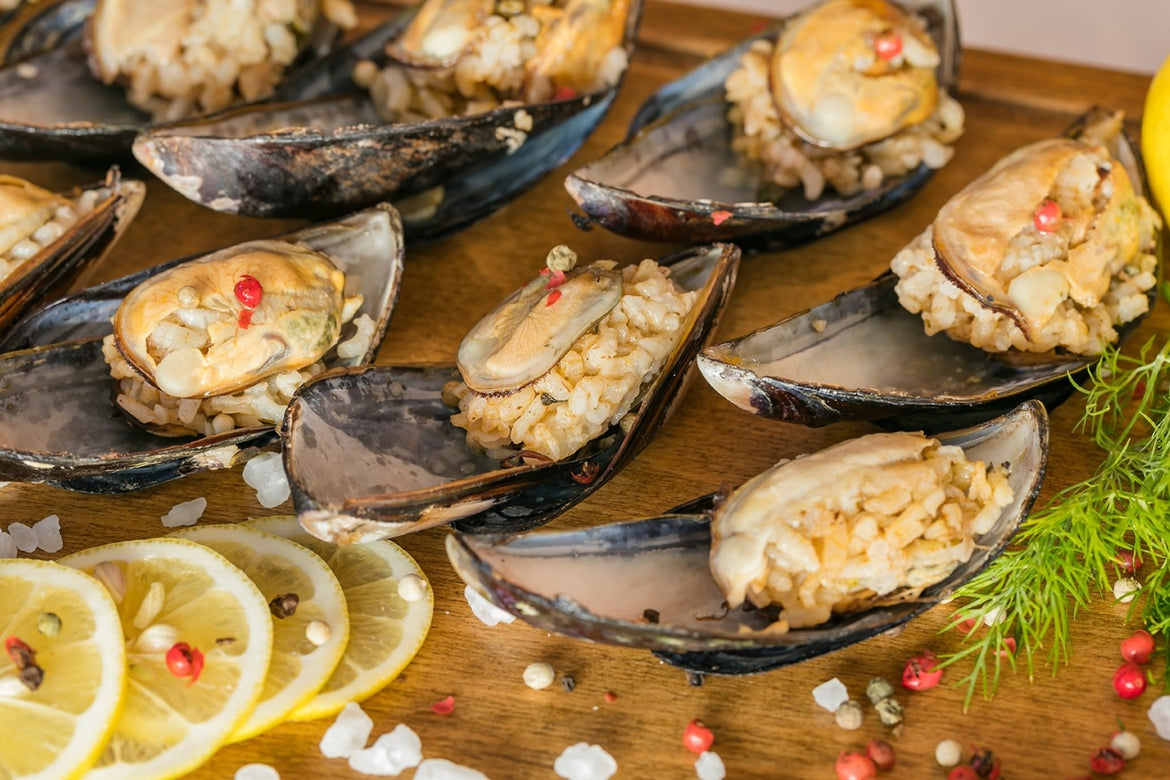 How to make Stuffed Mussels
Over the centuries, good food has always brought people together. In the UK, mussels are available all throughout the year. They are best during the cold weather. Many people love them and the good thing is that they are also very easy to prepare and can be paired with other simple dishes such as rice.    So, what exactly is a stuffed mussel's dish? In simple terms, it is just mussels stuffed with a mixture of other ingredients including herbs and spices to make them tasty.
The stuffed mussels can then be garnished with either lemon or any herbs of your choice. You can comfortably make this at home if you love them.    However, if you happen to be in London any other day, you should definitely try out stuffed mussels at Midyeci UK. Our mussels are the best in London and will have you coming back for more. We have been making stuffed mussels for a long time and truth is, many people love our stuffed mussels.
We have put together a simple recipe for you to make the tastiest stuffed mussels.   Here's a simple way to make stuffed mussels:   Prep time: 30 minutes Cooking time: 5 minutes Servings: 6 servings Ingredients:   3 pounds mussels   cup white wine(dry)   pound prosciutto  2 cups of bread crumbs (plain) 4 tablespoons fresh parsley(chopped)  4 garlic cloves (crushed)   cup olive oil  Salt and pepper  Lemon wedges ( garnishing) Directions 1. Thoroughly clean the mussels and get rid of any that don't close 2. Put the mussels in a saucepan then let it simmer on heat with white wine until they open. Ensure to throw out any mussel that does not open.
3. In a baking sheet, put them in half shells keeping the remaining shells, do not throw them. 4. In a bowl, mix the bread crumbs with chopped prosciutto, garlic, parsley, the rest of the ingredients then add the juice from mussels and mix everything. Add olive oil.  6. Put the pan in an oven and let it boil for about 3 minutes. Watch it until you notice that the bread crumbs become golden. 7. Serve your stuffed mussels hot and garnish with lemon. You can use a can of clams on the other remaining half shells.  If you love mussels, Midyeci UK is the right place to be. You will love how we put our hearts into what we do. For us, customer satisfaction is what keeps us going. We have made mussels for such a long time and truly understand what it means to deliver quality food. We also give our customers the freedom to choose whatever they want to be served with their mussels. We have a variety to choose from. Whether it is rice or any other dish, we are always ready to ensure the customer gets exactly what they have asked for. This has contributed to our success and we have been able to get good reviews over time. So, whether you live in London or just visiting, pay us a visit for the tastiest stuffed mussels!
Previous Page
Previous Page