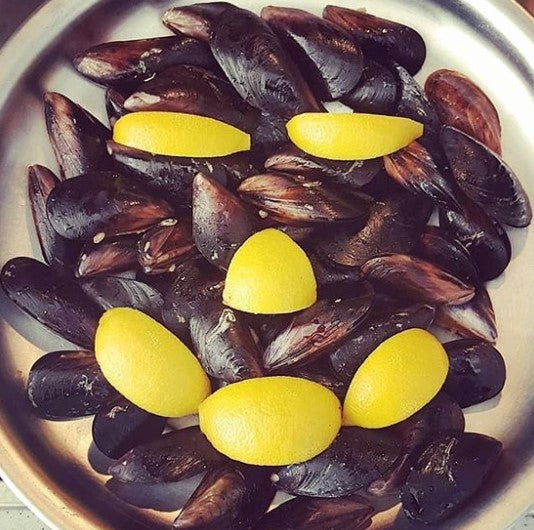 Stuffed Mussel With Rice
buy stuffed mussels london

,

buy stuffed mussels uk

,

midye

,

midye dolma

,

midye dolma london

,

midye dolma londra

,

midye dolma nedir

,

midyeci uk

,

stuffed mussels london

,

stuffed mussels reciepe

,

turkish stuffed mussels

,

turkish stuffed mussels with rice

,

what is stuffed mussels

Jun 27, 2019
What Is Stuffed Mussel With Rice? Stuffed mussel with rice is commonly sold on the street and along the beach in Turkey. It is their favorite food that they love as a country. It refers to food made of plump orange mussels, spiced rice, pine nut, and currants. The lemon or orange juice is squeezed over the meal to prevent it from being dry. However, in this article, it will talk about stuffed mussels with rice sold in the UK.  
Where Do I Get Stuffed Mussels With Rice In The UK? If you are in London and you are wondering where to get this delicious meal. Do not worry; we have you all covered. Welcome to Midyeci UK. At Midyeci we make the best-stuffed mussels. Our company is among the top 15 best places in London where you can get best-stuffed mussel with rice. 
Why Stuffed Mussels? Generally, mussels are full of minerals and vitamins. More importantly, they are low to have low fat but super-rich in proteins. It is, therefore, suitable even to anyone with restricted calorie meals. The best way to prepare tasty mussels is to boil with herbs and white wine. If you enjoy high protein intake mussels are, the best meal for you. They are rich in protein and iron. It is, therefore, the advisable to include stuffed mussel at least ones a week.   The Benefit Of Stuffed Mussels  Stuffed mussels are a source of iron. Iron is an essential component for our body. As such, with at least a minimum intake of this meal in a week, you are assured of being iron deficiency free.   
Additionally, they boost body energy, given their high level of protein content.    More importantly, Mussels contribute to improving brain function. Mussels play a significant role in the circulatory system. A healthy circulatory system will improve brain functionality.  
Besides, it will reduce the inflammatory condition associated with poor blood circulation. 
How To Prepare Stuffed Mussels With Rice At Home  Is it possible to make stuffed mussels with rice at home? The answer is yes. The following are the necessary steps to follow. 1st Step:   Clean the fresh mussels with a wire brush. Get rid of any weed, sand, or any dirt. If it opens, discard it.  2nd Step:   Put the mussels in a large pot containing wine. Cover it and let it boil until the mussels open. Eliminate those that do not open. Later, strain the mussels and reserve the liquid.  3rd Step:   Use medium heat to burn 5Tbsps of olive oil and chopped onions. Ones the onion has turned translucent, add garlic and leave it for a few minutes. Then add tomatoes, pine nut, and rice. Season the mixture with salt and pepper to taste. Continue to stir for some time and once the mixture has turned slightly brown, remove from the fire and allow it to cool.  4th Step:   Take the opened mussels and stuff the mixture. Use a kitchen string and tie the stuffed mussel such that the mixture does not fall. Then put the stuffed mussel in a wide but shallow pan.  5th Step:   Put 2/3 of a cup of the liquid used to cook the mussels and the remaining wine into the shallow pan. Add a cup of water, cup of olive oil. Cook the stuffed mussels on medium heat until the rice absorbs the liquid. Then remove the string and serve with several oranges or lemon wedge.
Previous Page
Previous Page